A great addition to any raw dog food or cat food meal, or delicious on it's own
When it comes to feeding a raw dog food or raw cat food diet to your pet, we believe that variety is the key to a healthy animal. Adding goats milk to your pet's diet is a great way to keep meals interesting - whether you choose to add it as an accompaniment to a raw meal, or even by itself. We can no longer sell raw milk, but we can offer pasteurised goats milk sourced from a local farmer by the litre, or if you'd prefer to buy in bulk, we also offer 12 litre packs.
As a family-run raw dog food supplier based in Dorset, we pride ourselves on offering our customers the very freshest products, both locally and nationwide. Our goats milk is sourced locally from a Dorset goat farm and is of the absolute highest quality - we're yet to meet a dog that doesn't love it!
To find out more about our raw diet, or to buy goats milk online why not browse our online store or pop into one of our shops in Dorset.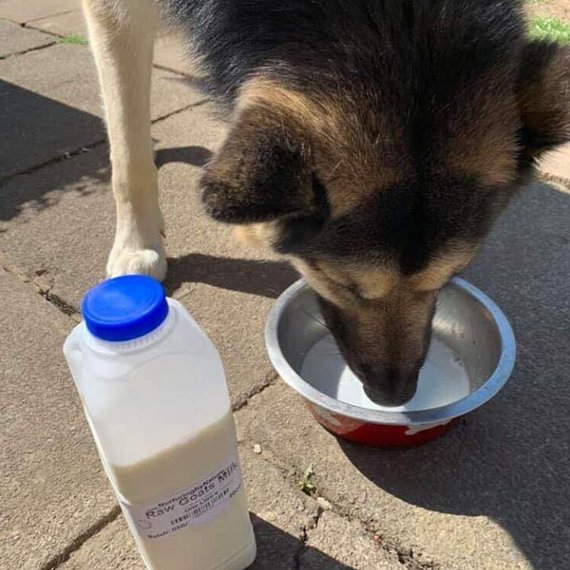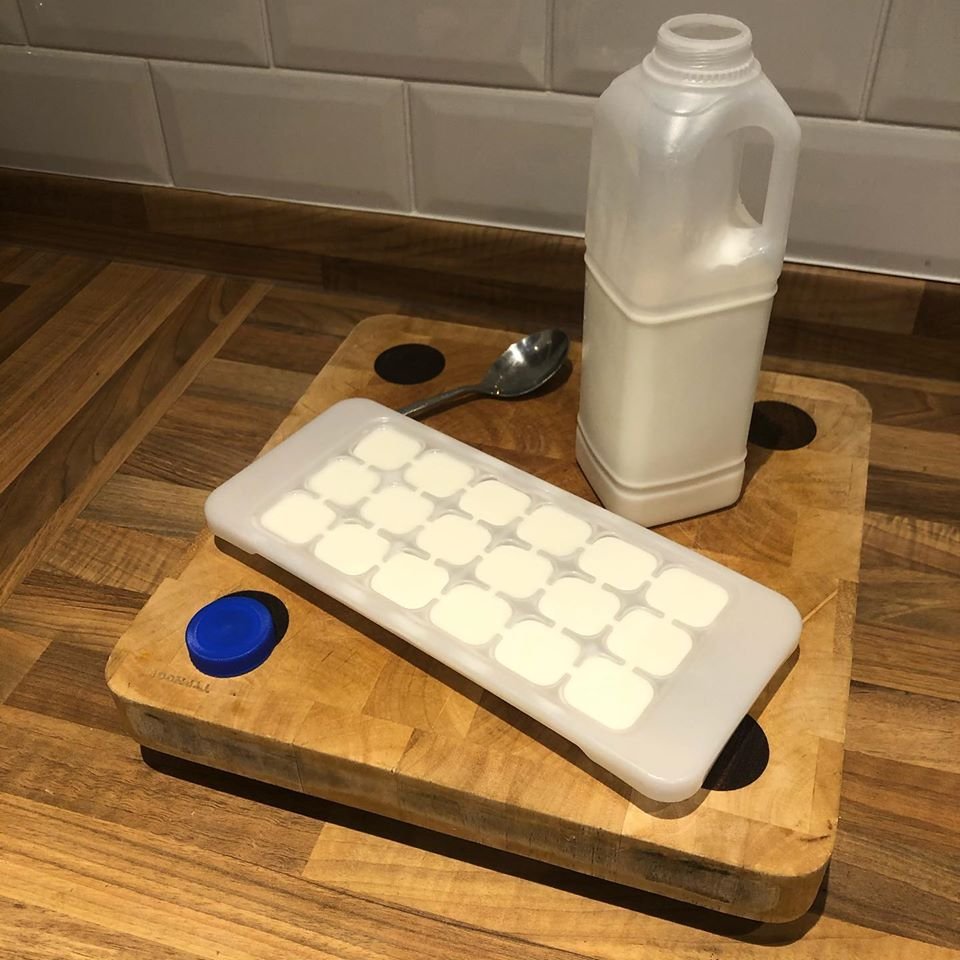 Adding goats milk to your pet's diet
Supplied by a local farmer in Dorset, our goat milk is perfect for your dogs and cats and can be served either by itself or over a meal.
Goats milk is really palatable and easy to digest for our four legged friends as the fat molucules are so much smaller than cows milk. This milk is full of good bacteria so it's perfect for protecting your pet's digestive system - it will also help to soothe an upset tummy.
Storage tip: To keep your milk fresher for longer, pour into an ice cube tray and freeze. You can then thaw milk cubes as and when you need them!
Benefits of goats milk for dogs
As well as being a delicious treat for any pet on a raw dog food or cat food diet, goats milk also offers a variety of health benefits.
Natural source of minerals, vitamins & enzymes which contribute to improved overall health & a boosted immune system
Source of good bacteria for improved gut health, also helps to sooth upset or sensitive tummies
Easy digestion due to smaller fat molecules than in cows milk
Natural anti-inflammatory properties
Higher levels of calcium than cows milk
Treat your dog to this delicious and nutritious raw dog food treat - buy goats milk online today! Available for delivery nationwide or collection in-store.